Guided tours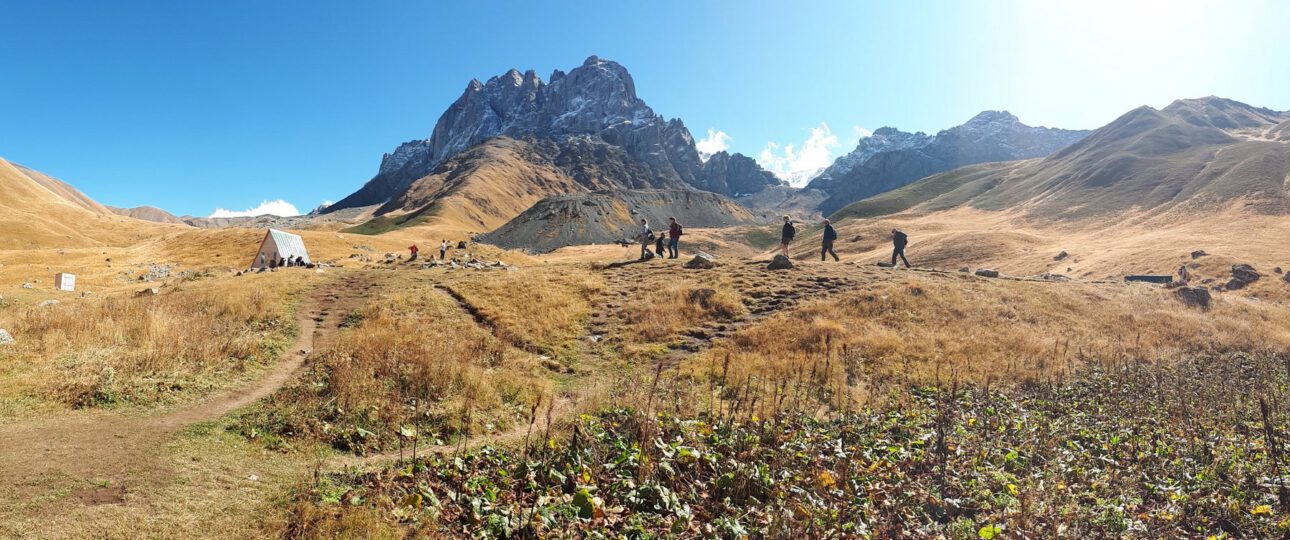 Guided tours and Group trips with Kaukasus-Reisen.
On our guided tours you go in a group in the size of 8-14 people.
Your guides are experienced professional travel experts that show you their countries and topics as best as possible.
If you wish to have a guided tour for yourself personally with a guide-driver to your specified destinations, please contact us for a tailored proposal.
Please check below our guided travels with fixed dates for groups.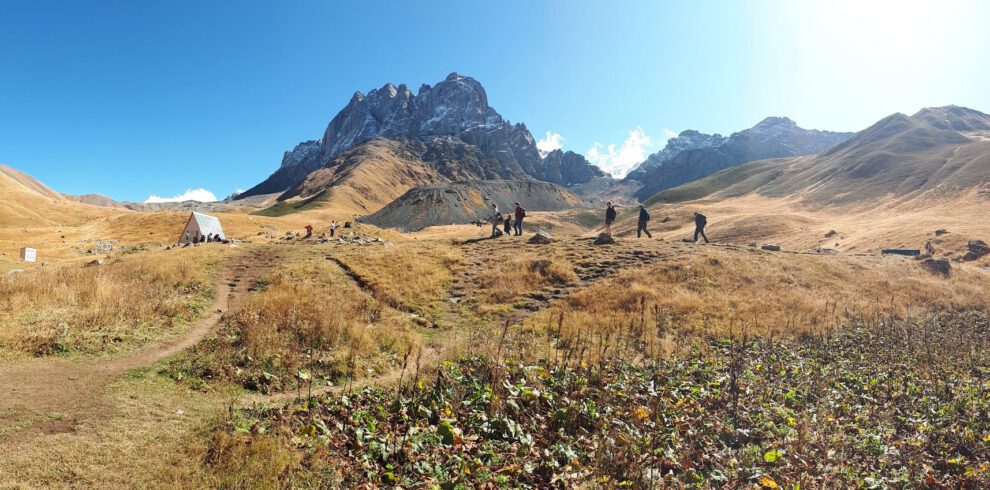 The guided tour "Breakfast in the Caucasus" shows you the most beautiful travel destinations in the wonderfully diverse country of Georgia.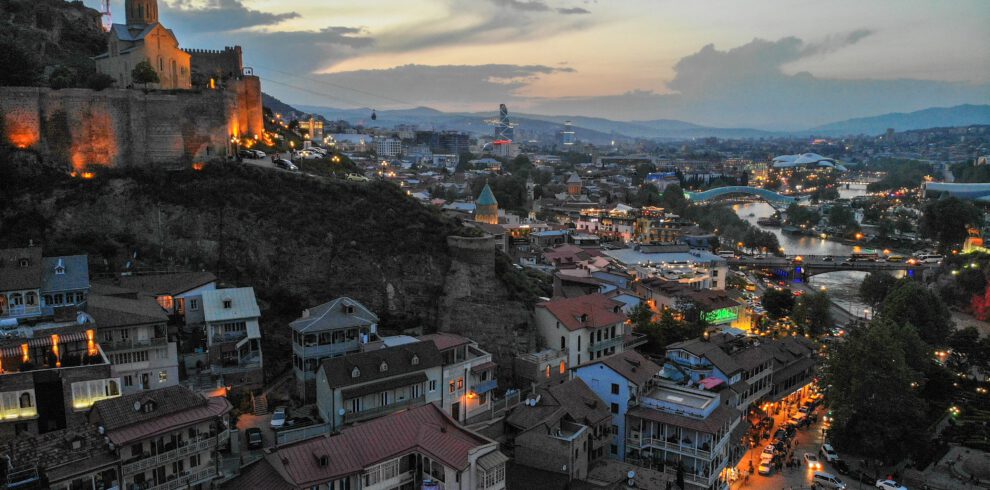 Our most beautiful city tours in the Caucasus for those who decide on the spur of the moment! You may already know Paris, Madrid, Budapest and Prague – but this time we're going to Tbilisi! 5 days to discover the Georgian capital and it's surroundings! You will love Georgia in Asia!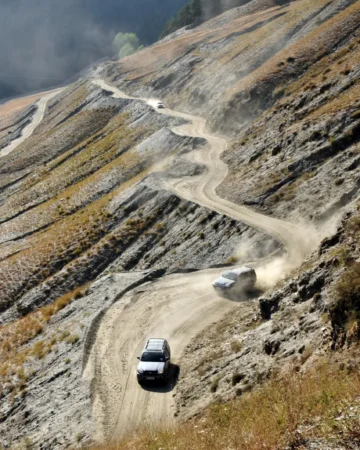 A 4x4 jeep tour in which we travel the most beautiful regions of the Caucasus in eastern Georgia (in Asia) with off-road vehicles. You sit at the wheel yourself and optionally take turns with your friends.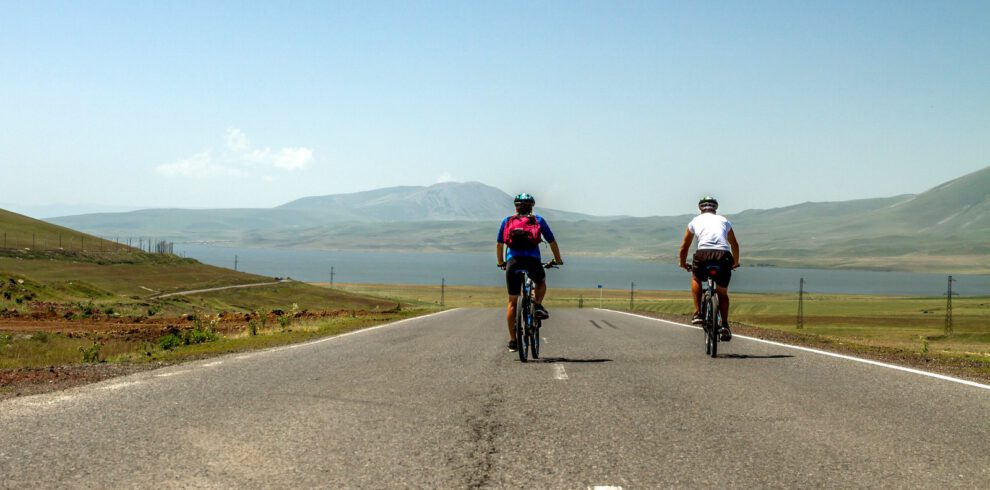 A great bicycle tour across the Caucasian landscapes of Georgia from Tbilisi through the Javakheti highlands, through the Lesser Caucasus to the Black Sea of ​​25-60 kilometers of cycling a day. We provide the bikes, the accommodation, the food, the guide and organize the transfers between the stages. Difficulty: ** medium - recommended for particularly athletic beginners and advanced guests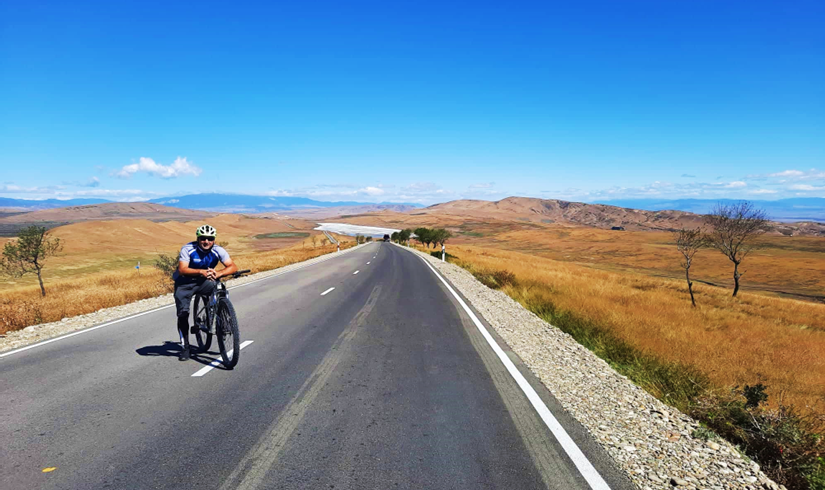 A beautiful, varied bike tour through the famous East Georgian wine region of Kakheti from Tbilisi (Tiflis) through the steppe region of David Garedji, through the fortress town of Signaghi, through the Alasan Valley at the foot of the Greater Caucasus to Lagodechi, Gremi and Achmeta. A hike in the Lagodechi National Park and the delicious Georgian cuisine round off the trip. We provide the bikes, the accommodation, the food, the guide and organize the transfers between the stages. Difficulty: * easy - also suitable for beginners, recreational athletes and all active guests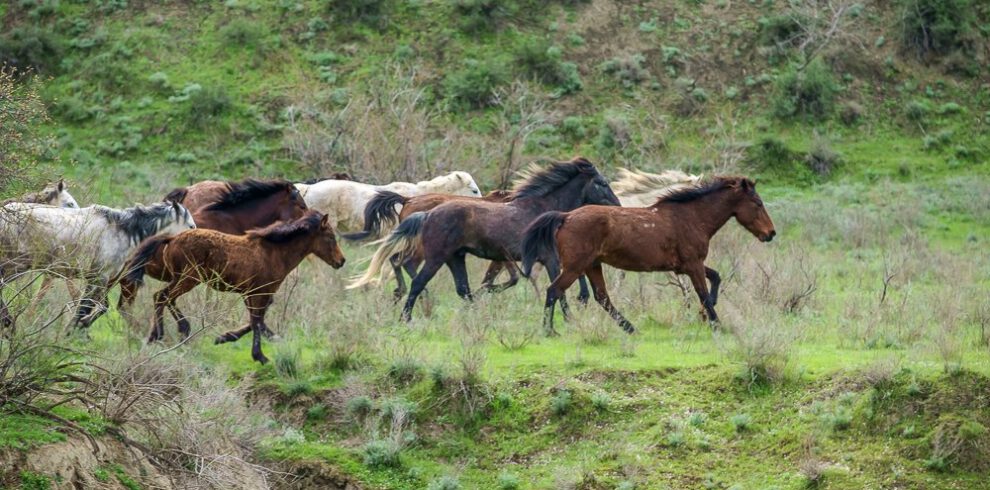 A horseback riding trip for advanced riders of 5 riding days in the beautiful mountains of Tusheti in Georgia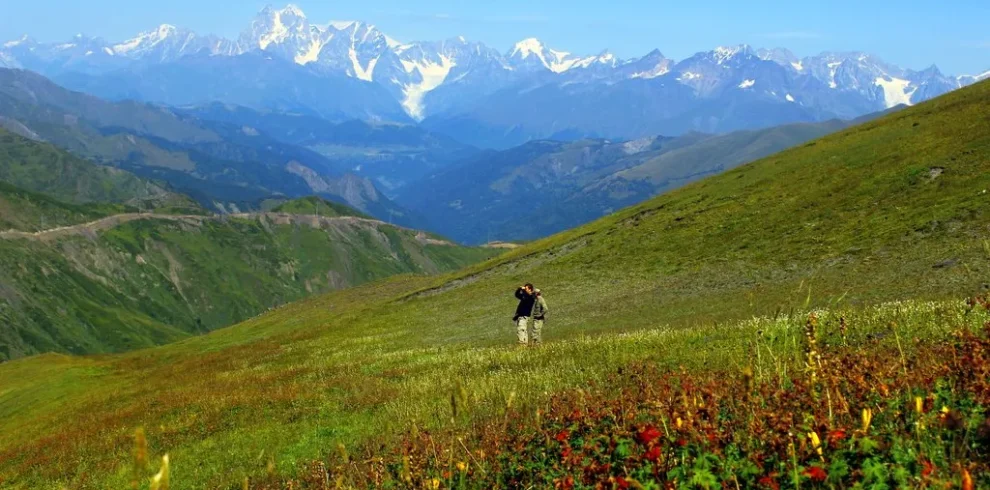 Hiking tour Svaneti 11 days along the classic route from Lower to Upper Svaneti to Ushguli, Kala and Mestia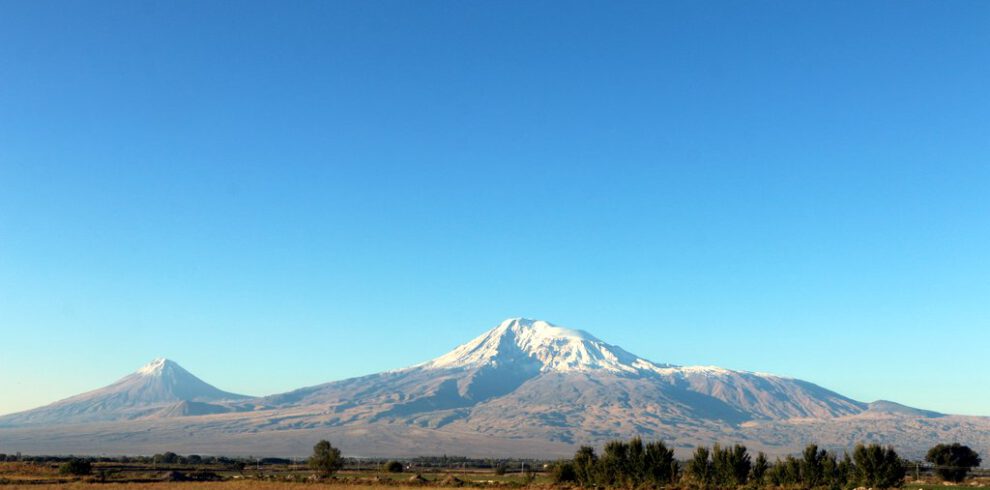 A Caucasus tour that combines the most important destinations in Georgia with the most beautiful sights in Armenia.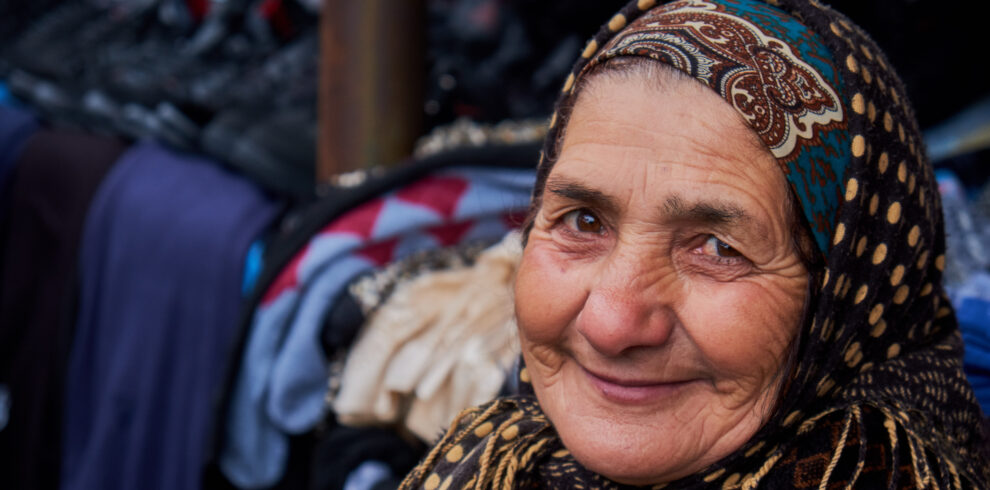 A journey by women for women You are female, active, fun-loving and open to the spontaneous surprises of traveling in the Caucasus - then maybe this trip is just right for you? A tour put together by Kaukasus-Reisen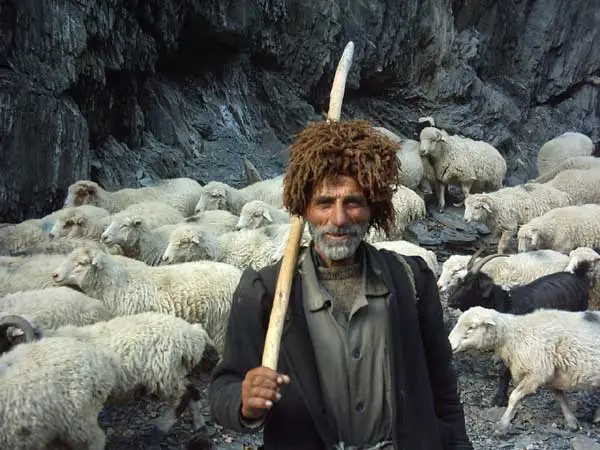 Hiking tour Tusheti of 6 days with Kaukasus-Reisen Tbilisi - Omalo - Diklo - Dartlo - Parsma - Jvarboseli - Omalo - Tbilisi